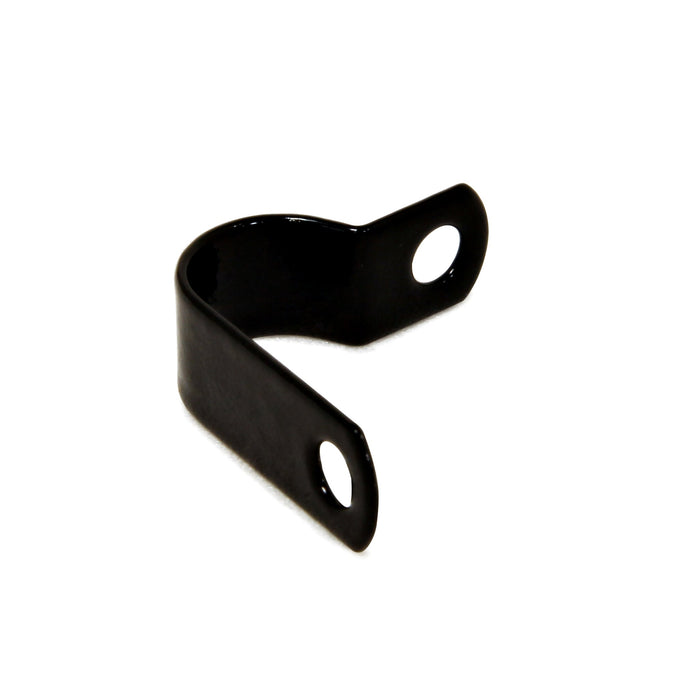 Cable Clips - RCHL (LSF)
Save up to

0

%
Save %
Original price
£8.00
-
Original price
£57.00
Description
CGUK LSF clips, are designed to be used to secure fire resistant cables to a range of different surfaces.

Features
Excellent Resistance to Corrosion.
Improved Resistance to Wear and Abrasion.
Good Impact Resistance.
Flexibility.
Compatibility with Food Products.
Good Hygienic Properties.
Long Service Life.

Standards
Conforms to British Standards when Applied:
London Underground Limited
Certified to BS 6853: 1987: B5.2 Smoke and Toxic Fume Emissions
Warrington Fire Research
Certified to BS 476; 1989: Part 6 Fire Propagation Test Class '0'
Warrington Fire Research
Certified to BS 476: 1997: Part 7 Surface Spread of Flame Test Class '1'

Material Specification
Fixing Clip/Saddle: Copper.
Coating: TGIC Free Polyester Powder Coating.
Material Properties: Halogen Free.
Low Smoke and Fume.
Fire Resistant.
Max. Working Temperature: 200°C.

Colour
Red, White, Black & Orange.

Technical Data
Type

Cable Clips (LSF)

Colour

Red, White, Black & Orange 

Material

BS EN 1652 Cu – ETP (C101)Hv VPN 085- 110
Plastic Coating

LSF
Fire Propagation Test 
BS476: PART 6:1989 & SURFACE SPREAD OF FLAME TEST – BS476: PART 7 1997.
Introduced to satisfy the reduction of Smoke and Toxic fume emissions. Also the Fire Testing in accordance with London Underground Limited. Engineering Standard EI042 : A2 : October 1996.
Stations (ST/SU/V&P) and Tunnels (TU/SU/V&P).

Size Chart
Product
Ref.
Pack
Cable Ref.
RCHL30
x50

3L1.5, 4L1.0, 1H60

RCHL32
x50

2L2.5
RCHL34

x50

3L2.5, 4L1.5, 1H10
RCHL37

x50

2L4.0, 4L2.5, 1H16, 2H1.5, 3H1.5
RCHL43

x50

7L2.5, 1H2.5, 2H4.0, 3H2.5, 4H1.5
RCHL47

x50

1H35, 2H6,3H4, 4H2.5, 7H1.5
RCHL51

x50

3H6, 4H4
RCHL54

x50

1H50, 2H10, 4H6, 7H2.5